THE HISTORY
Pete's Famous Hot Dogs is a legendary Birmingham hot dog stand operated by Gus Koutroulakis and his wife Kathy at 1925 2nd Avenue North.
The business, which occupies an extremely narrow 7' x 20' space, was founded as Louis's Place in the 1920s. Gus' uncle, Pete Koutroulakis, and a partner bought the business for $600 from its founders in September 1939 (half of it winnings from a pinochle game). Pete bought out his partner 7 years later, made some renovations to bring the store up to code, and bought the $500 neon sign that still advertises the store as Pete's.
On January 18, 1948, Gus' father George, who owned a fruit distribution business on Morris Avenue, sent Gus to help out when Pete took a vacation back to Greece. Not long afterwards, Pete suffered a heart attack and Gus took over day to day business. He has worked at the store practically every day since, 7 days a week from 11 to 6.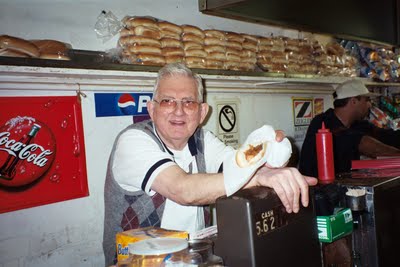 Pete's Famous serves hot dogs, hamburgers, chips and drinks (in glass bottles). The Zeigler hot dogs are available plain or as a "special" with mustard, sauerkraut, and a secret-recipe ground-beef based sauce. There is also a "hot beef" sandwich with just the meat sauce served on a hamburger bun.
About Pete's Famous Hotdogs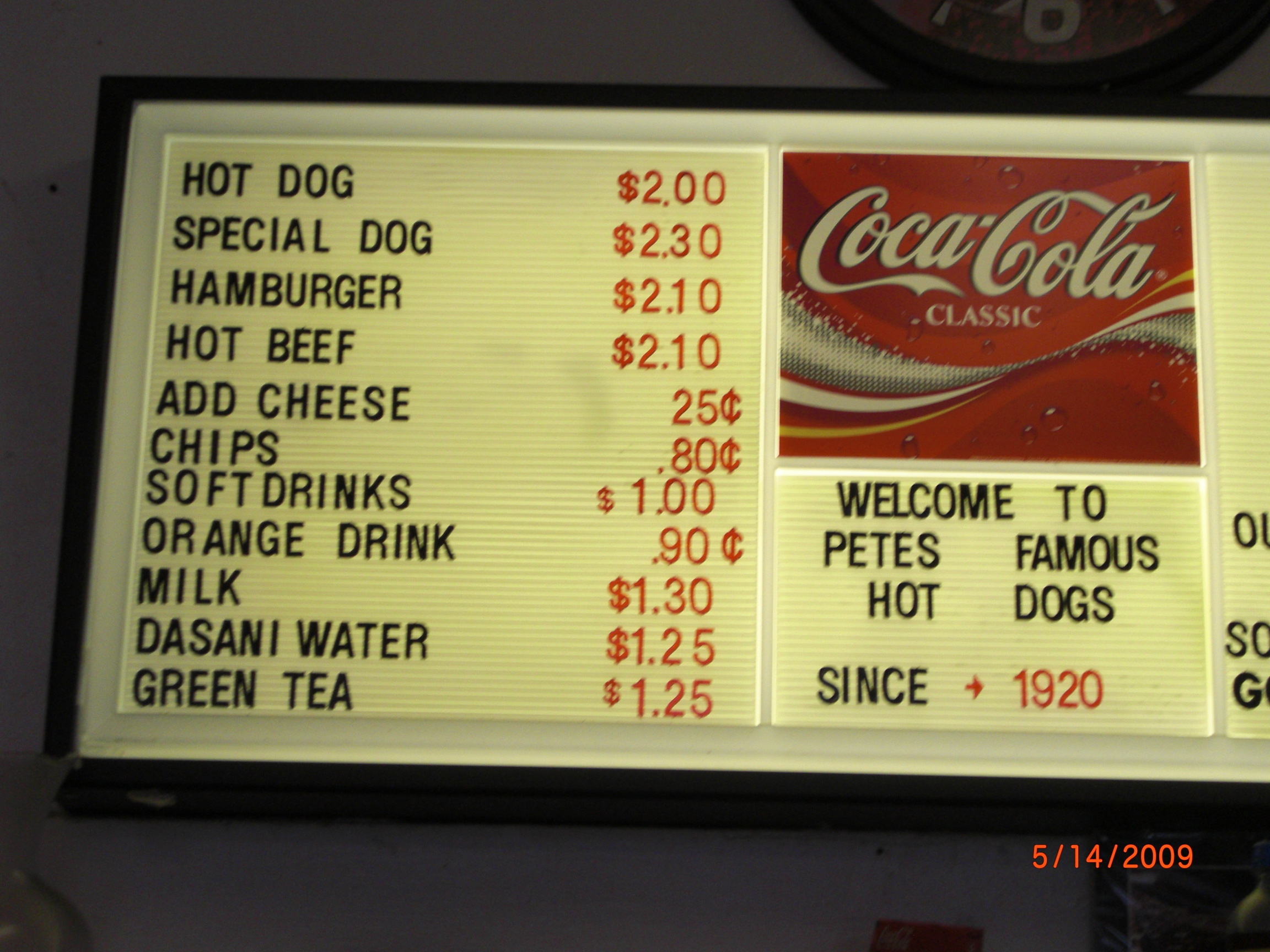 Pete's Famous Hot Dogs is a Birmingham Tradition. The restaurant has served up an amazing assortment of dogs to Birmingham residents since 1915, and has been under the same proprietor for the last 60 years. A visit to Pete's Famous Hot Dogs can best be described as a cultural experience, and one that you won't soon forget.
Conveniently located on 2nd Avenue in Birmingham, Alabama, beneath a nostalgic blue sign, is the location of Pete's Famous Hot Dogs. This one of akind hot dog stand truly is a famous landmark in the city of Birmingham, Alabama, and is quickly on it's way to enjoy world wide fame as the single best place in the world to enjoy a hot dog, prepared just the way you like it.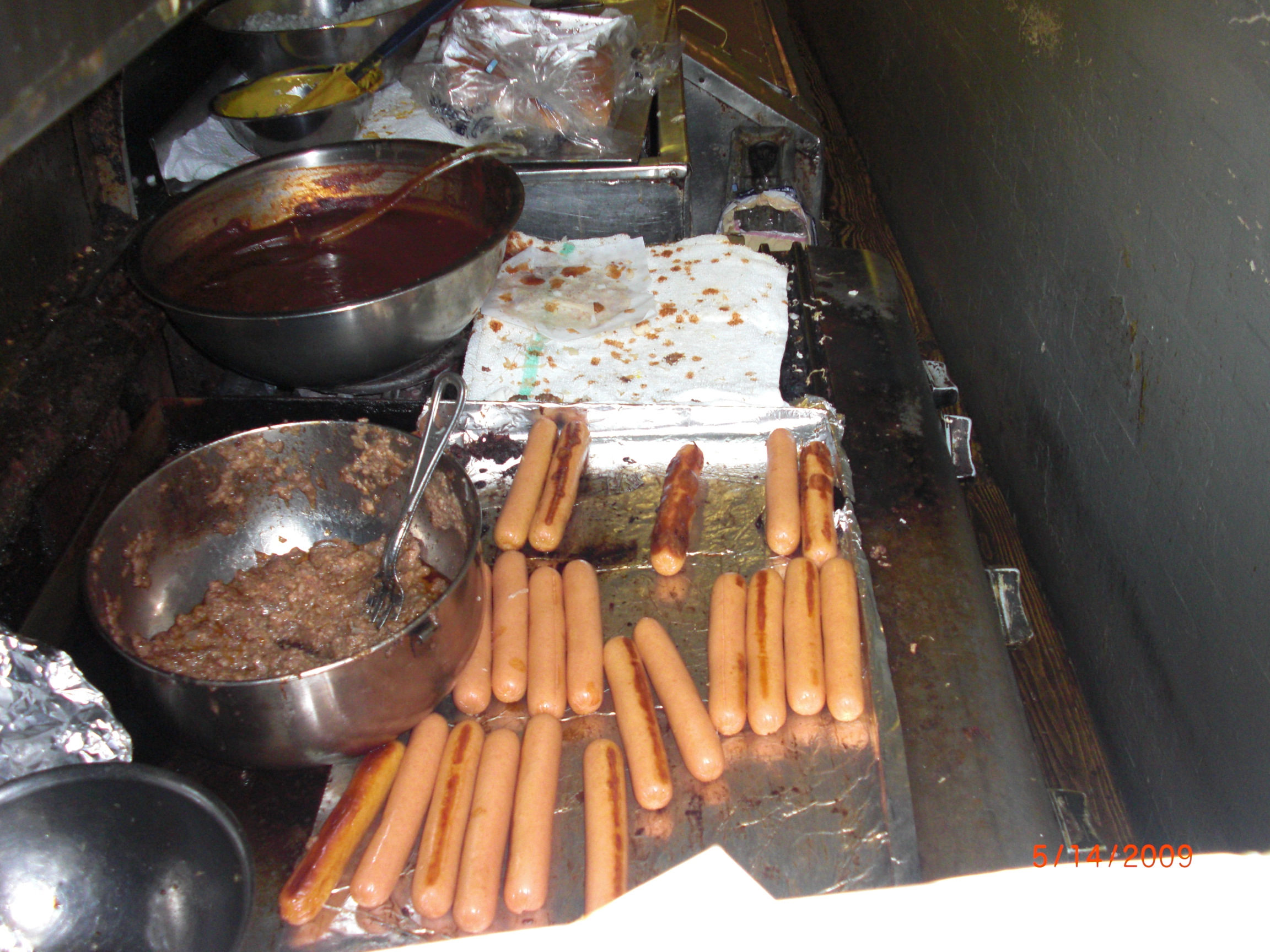 The original hot dog store has been in operation in Birmingham since 1915. Although, according to current proprietor Gus Koutroulakis, it didn't actually become Pete's Famous Hot Dogs until 1939. At that time, Gus' uncle Pete and a friend purchased the hot dog store with money won from a Pinochle game. In 1946, Gus' uncle Pete bought out his business partner and renamed the hot dog shop after himself and his famous dogs, and Pete's Famous Hot Dogs was born.
Gus took over management of the family business a couple of years later, and has not only served as Manager of Pete's Famous Hot Dogs ever since, but has also worked the grill himself. This means that the Pete's Famous Hot Dogs we enjoy today is exactly the same as it was decades ago, when another generation lined up for the savory treat that is known as a Pete's dog.
You can order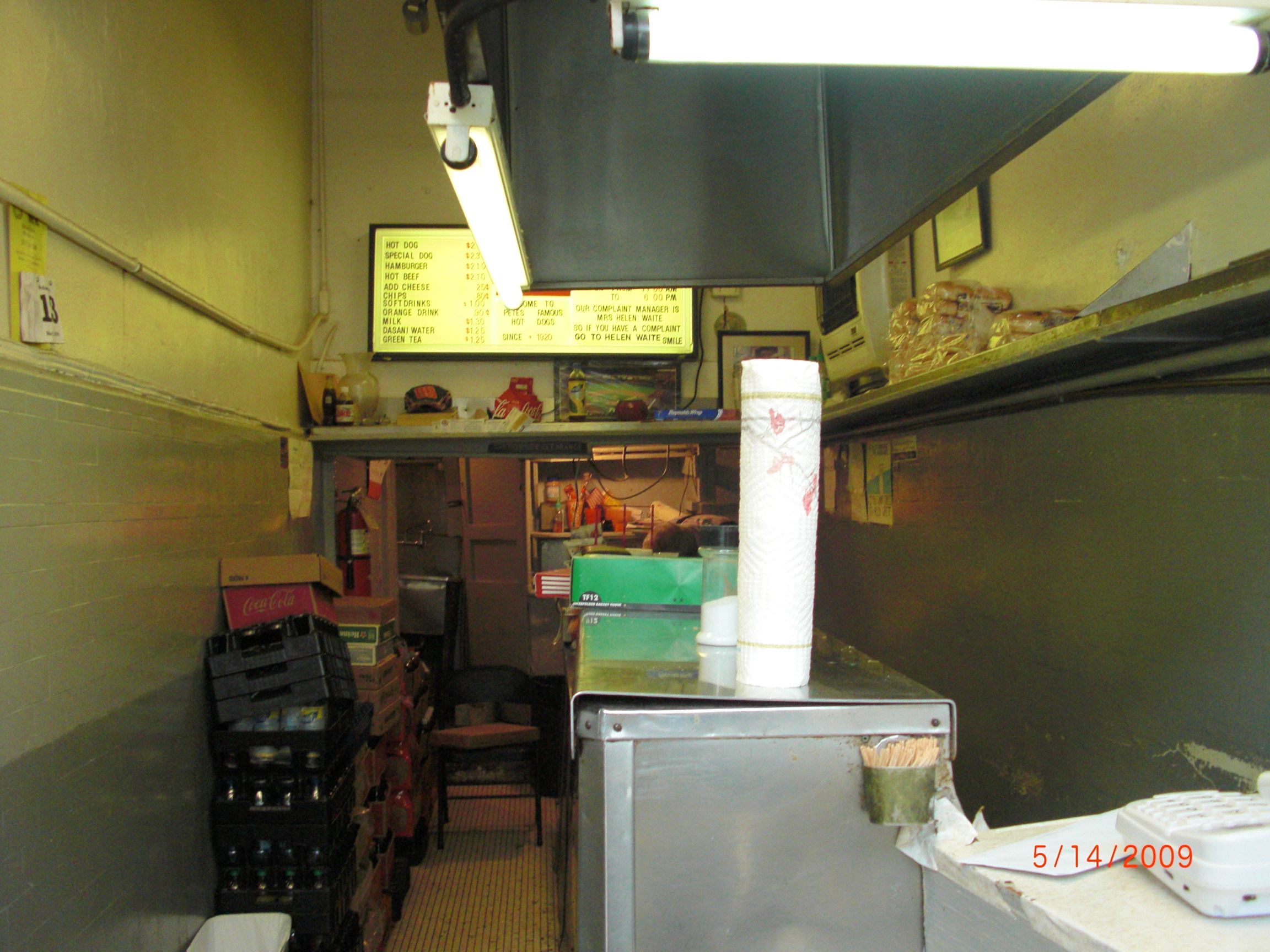 your hot dog any way you wish at Pete's Famous Hot Dogs, but Gus' way has become known as the classic Birmingham hot dog. This means a Ziegler's hot dog weiner, cooked completely through, topped with mustard, onions, cole slaw and a famous spicy-sweet sauce. While you can order your dog any way you wish, this is the recipe that made Pete's famous, and we recommend that you try it at least once. You can also order a "Special" which includes chili and cheese for an extra greasy treat.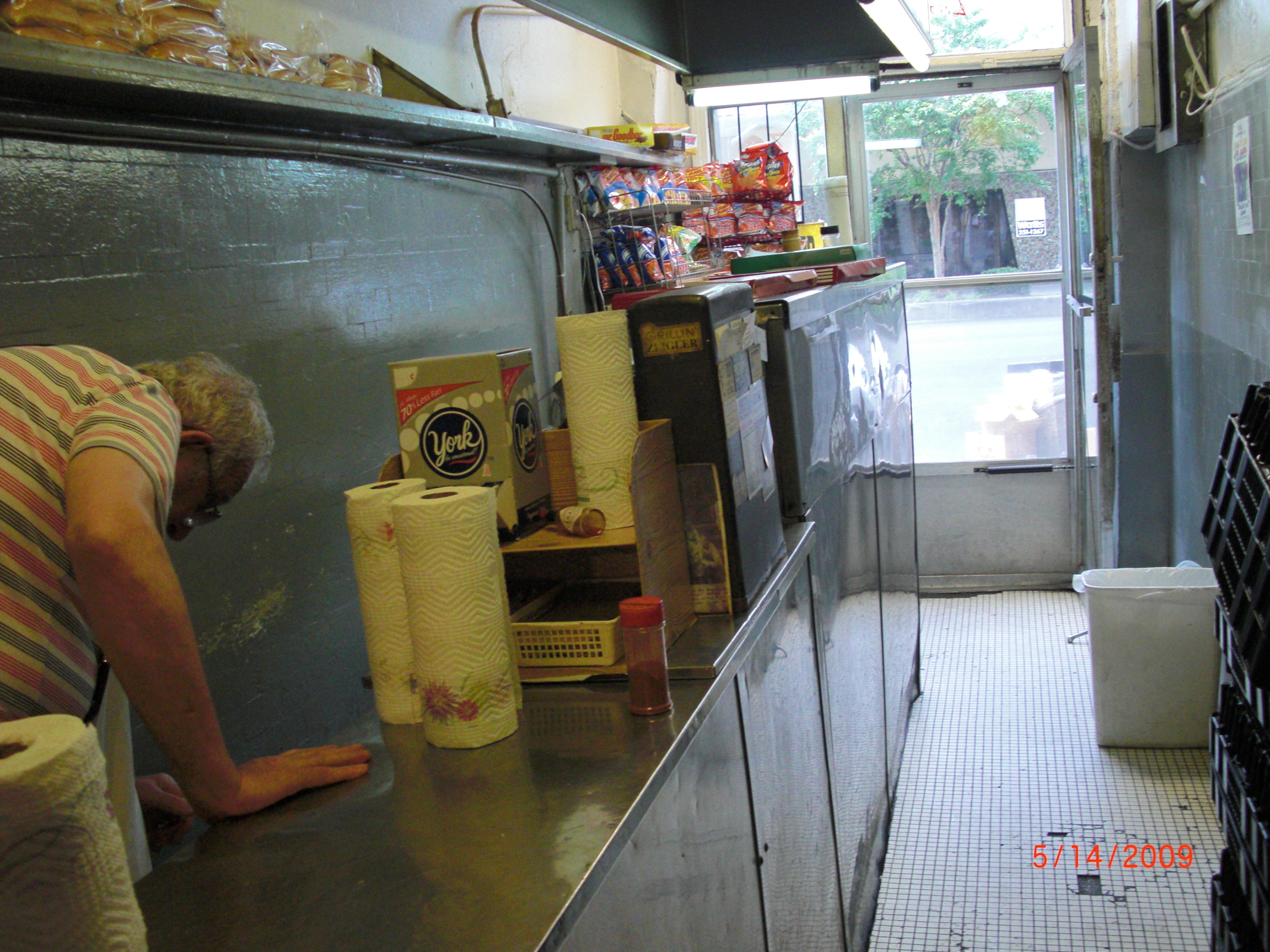 Pete's Famous Hot Dogs are served up in basic bakery paper and come complete with your choice of chips. The dogs are also accompanied by a soda that comes in an old fashioned returnable coke bottle for an extra taste of nostalgia and a glimpse of times gone by. Remain in line, eating your dogs, with your drink resting on top of the grill, for as long as you like. When you've had your fill of hot dogs, simple scoot past the line, which will move down slightly in your absence, and continue your day in Birmingham. The McWane Science Center, located just down the street, makes a good alternative.

To visit Pete's Famous Hot Dogs and to chow down on a dog or two, served up by Gus Koutroulakis himself, simply venture down to 1925 2nd Avenue in Birmingham, Alabama. Pete's Famous Hot Dogs can also be reached by telephone at 205-252-2905.